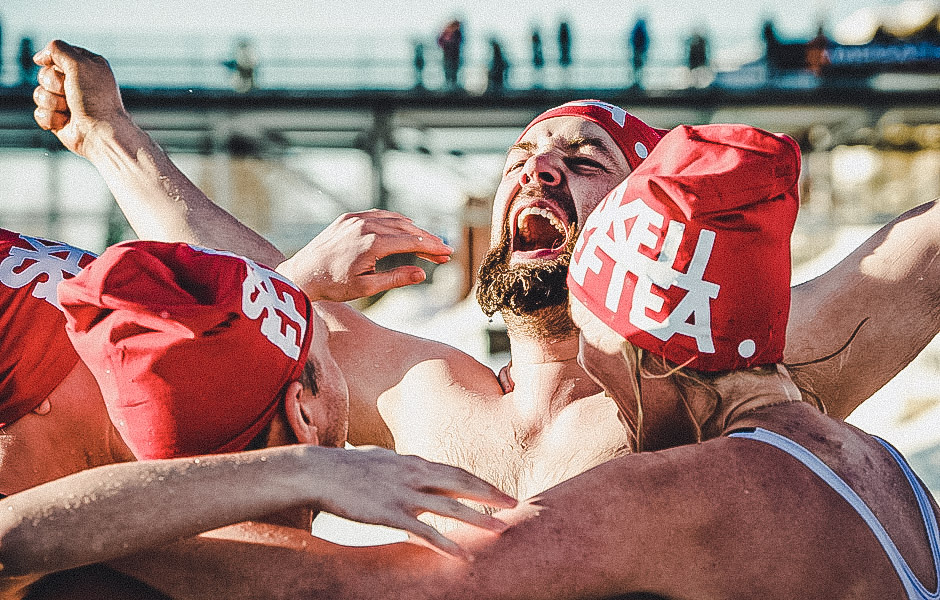 Scandinavian Winter Swimming Championship
---
Event:
Scandinavian Winter Swimming Championship with opening ceremony
Location:
Skellefteälven in Skellefteå below Bryggarbacken.
Date :
10-11 February 2023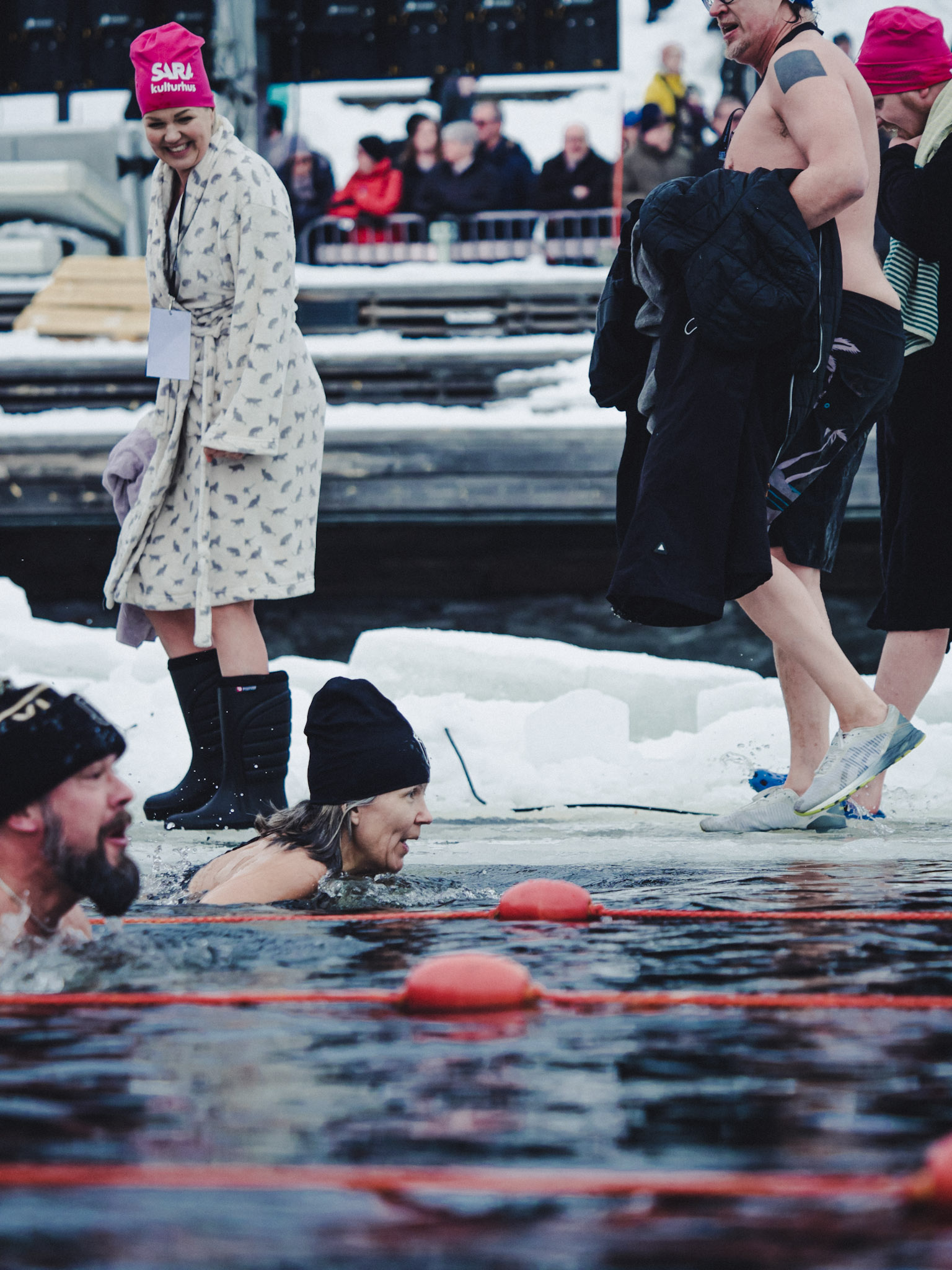 General information
Timing
Manual timing
SWIMMING WITHOUT Time
After the competition there is an opportunity to swim 25 meters without timekeeping. Participation must also be registered here and paid in advance. The cost is the same as for the contestants.
Results
All results are published online. See results from the competition 2022 here:
Medals
For racing class there are special medals to the first three in each class.
Security
There are medical staff, divers and lifesavers after the course. Sauna and hot tub available next to the race site. All participation is at their own risk.
Entrance
For spectators, it is free admission to the competition site but only swimmers, officials and media have access to the ice. To gain access you must have a special pass.
Press accreditation
Media who wish to be on the ice must be accredited. Contact Lars Westerlund, lars.westerlund@westerlunds.com, +4670-693 84 22
Accommodation
Together with The Wood Hotel, we have developed an offer with a discounted price for you who need accommodation during your stay in Skellefteå in connection with the competition. To take advantage of the offer, click and book here.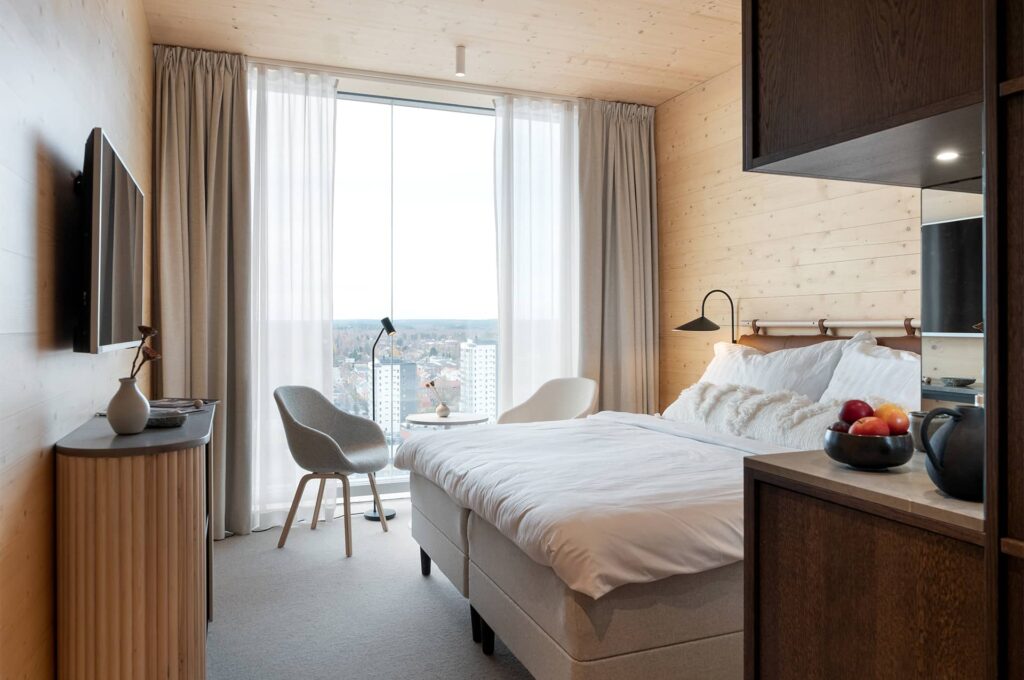 Food
In the area you'll be able to buy food. We will update this site with closer details later on.
---
Timetable
(All times are preliminary)
Friday 10th of February, opening ceremony (Swedish time, CET)
18.00
Poetry- and music competition
Award ceremony for the poetry- and music competition
Saturday 11th of February, swimming competition day (Swedish time, CET)
10.00
12.45
13.00
Team races. Swimmers without timekeeping starts after the relay.
18.00
Award ceremony outside at restaurant Mandel (floor 4).
19.00
Afterswim party, Restaurant Mandel (floor 4). Tickets are required for the party, read more about it and buy them here:

Heat list (with exact times for starts) will be published at 19.30 the 10th of February. (Swedish time, CET)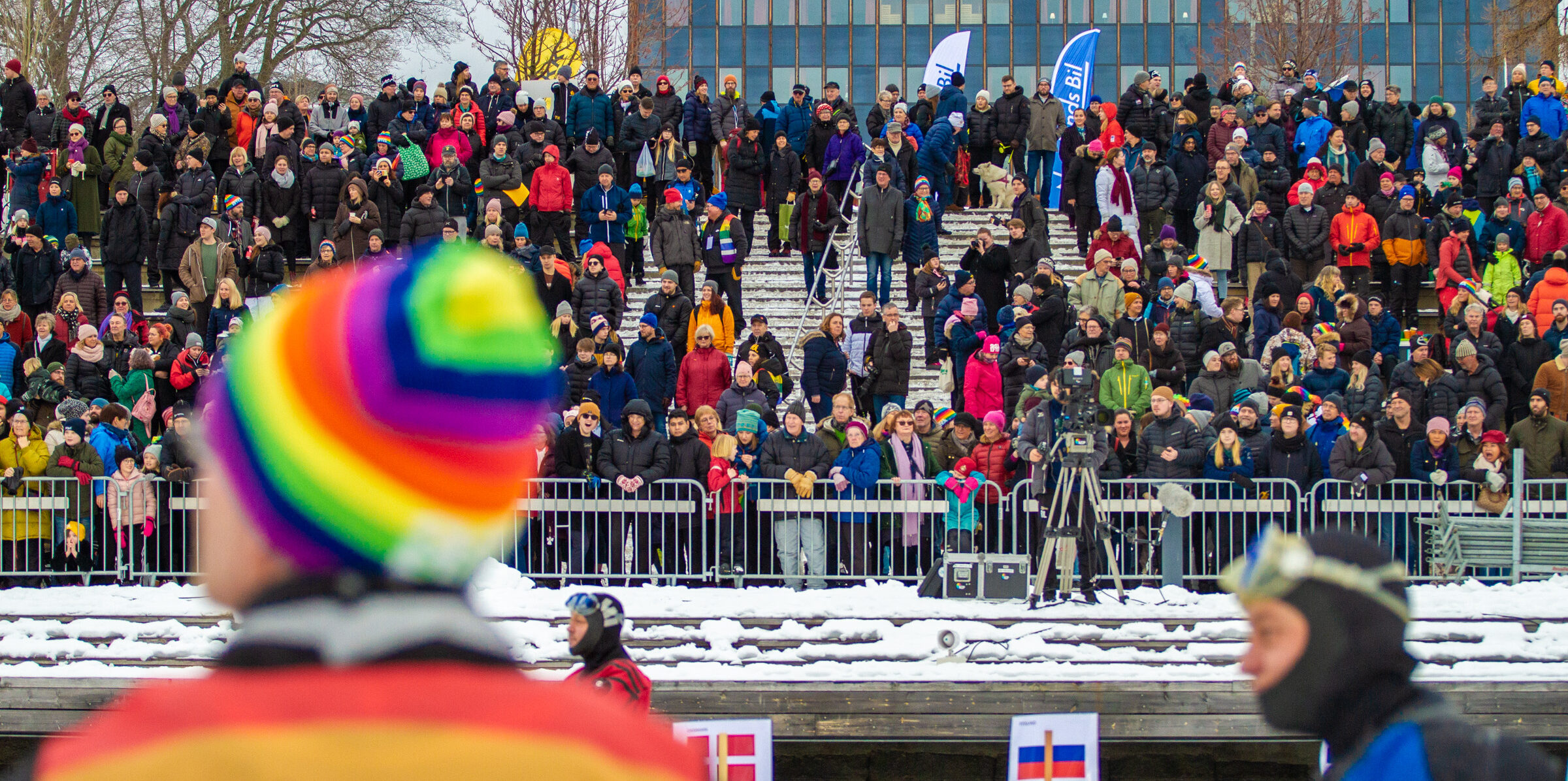 REGISTRATION – LOCATION AND PRELIMINARY TIMES
Where? City Hall main entrance in Skellefteå, Trädgårdsgatan 6.
When? Registration is open as follows:

(Swedish time, CET)
Friday 10/2 – 16.00-17.30
Saturday 11/2 – 8.30-12:00
When registering, you will receive a competitor's card that you need to keep with you throughout the race day.
swimming strokeS and distances
Individual
25 meters
Breaststroke
Free swimming
Butterfly
50 meters
Breaststroke
Free swimming
100 meters
Relay
25 x 4 meters